Yes to the Voice
Many members of the Woden Valley congregation attended the Linked Hands for Yes event in Curtin on Saturday August 26.
Link to YouTube video of the event.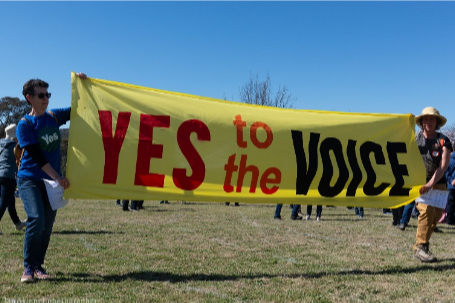 Since 2017 the Uniting Church has supported the Uluru Statement from the Heart and its call for Voice, Truth and Treaty. The Uniting Church has affirmed its strong support for a Voice to Parliament, advocating for a Yes vote.

A short summary document from the UCA Assembly can be found here.