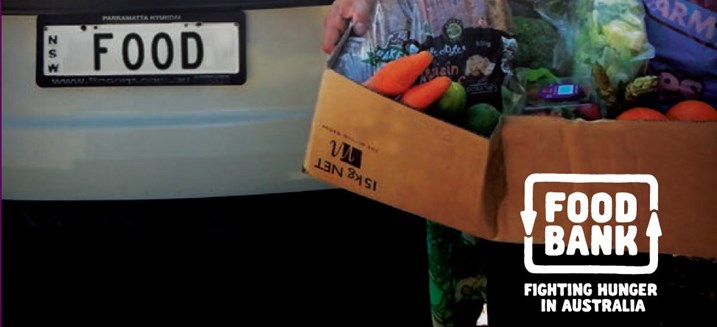 Foodbank is Australia's largest food relief organisation, providing food assistance to individuals and families across NSW and the ACT. We partner with over 660 charities and schools to distribute food to those facing hardship, with 186,877 people receiving food assistance each month.
Foodbank NSW & ACT works closely with the Australian food and grocery industry, farmers, wholesalers, manufacturers and retailers to provide food relief to Aussies doing it tough. This is possible by supplying food and grocery items to our charity partners who then prepare meals and distribute food to people in need in their local communities.
Foodbank can help you add food relief to the list of support services you currently provide to your clients. Through Foodbank, you give your community the opportunity to receive more food than they would get from a supermarket voucher. The food can be used for community kitchens, prepared meals, emergency food relief and food pantries. Some of our charity partners use our food to teach valuable skills like leadership, responsibility and even how to cook.
One of our charity partners, The Salvation Army is able to provide a variety of services to their clients through Foodbank. They have a pantry full of affordable groceries, emergency food relief, and a community kitchen to serve people in need whilst also teaching essential cooking skills that can be valuable in their future.
CLICK HERE for a PDF information brochure
CLICK HERE to visit Foodbank's website